Welcome to our website. If you continue to browse and use this website, you are agreeing to comply with and be bound by the following terms and conditions of use, which together with our privacy policy govern Phoenix Bioinformatic's relationship with you in relation to this website. If you disagree with any part of these terms and conditions, please do not use our website.
The term '"Phoenix Bioinformatics" or "us" or "we" refers to the company behind this website whose contact information is listed in the contact section. The term "you" refers to the user or viewer of our website.
The use of this website is subject to the following terms of use:
The content of the pages of this website is for your general information and use only. It is subject to change without notice.

This website uses Google Analytics to monitor browsing activities. See our privacy policy for more details.

Neither we nor any third parties provide any warranty or guarantee as to the accuracy, timeliness, performance, completeness or suitability of the information and materials found or offered on this website for any particular purpose. You acknowledge that such information and materials may contain inaccuracies or errors and we expressly exclude liability for any such inaccuracies or errors to the fullest extent permitted by law.
Your use of any information or materials on this website is entirely at your own risk, for which we shall not be liable. It shall be your own responsibility to ensure that any products, services or information available through this website meet your specific requirements.
This website contains material which is owned by or licensed to us. This material includes, but is not limited to, the design, layout, look, appearance and graphics. Reproduction is prohibited other than in accordance with the copyright notice, which forms part of these terms and conditions.
All trademarks and other information reproduced in this website, which are not the property of, or licensed to the operator, are acknowledged on the website.
Unauthorised use of this website may give rise to a claim for damages and/or be a criminal offense.
This website includes links to other websites. These links are provided for your convenience to provide further information. They do not signify that we endorse the website(s). We have no responsibility for the content of the linked website(s).
Your use of this website and any dispute arising out of such use of the website is subject to the laws of the United States and the State of California.
What this policy covers
This policy covers the main corporate website for Phoenix Bioinformatics. It does not cover the websites we build or support for others. This policy also applies to information we collect when you apply for a job at Phoenix.
Information we collect
We only collect information about you if we have a reason to do so — for example, to provide our services, to communicate with you, or to make our services better. We collect this information from three sources:
Information you provide to us: In the course of our business dealings, we may ask for basic information from you such as an email address, street address and other information we need to work together. We might also correspond via email, you might fill out a job application to work at Phoenix, you might complete a survey we send out, or you might buy something from us, in which case we'll collect the information needed to process this payment and contact you.
Information we look for: If we're partnering with you on a project or reaching out to you for some other reason (like a job), we're going to look at your public profile on places like LinkedIn, along with any other information you put into your public profile, like a photo or an "About Me" description, a business profile, and content information from blog posts and social media.
Information we collect automatically: Like most websites, we use Google Analytics to track how our website is being used. This is the only cookie we use, and it can be blocked by your browser preferences if you wish. The information collected by Google Analytics doesn't reveal personal identities, but it does provide data (such as the types of web browsers being used, mobile devices, referring site, general location the date and time of access, operating system, and pages viewed) that helps us improve our services and our website.
How we share information
We share information about you in limited circumstances, and with appropriate safeguards on your privacy:
Subsidiaries and independent contractors: We may disclose information about you to our subsidiaries and independent contractors who need the information to help us provide our services or process the information on our behalf. We require our subsidiaries and independent contractors to follow this privacy policy for any personal information that we share with them.
Third-party vendors: We may share information about you with third-party vendors who need the information in order to provide their services to us, or to provide their services to you. This includes vendors that help us provide our services to you (like payment providers that process your credit and debit card information); those that assist us with our marketing efforts (e.g., by providing tools for identifying a specific marketing target group or improving our marketing campaigns, and by placing ads to market our services); those that help us understand and enhance our services (like analytics providers); those that make tools to help us run our operations (like programs that help us with task management, scheduling, word processing, email and other communications, and collaboration among our teams); other third-party tools that help us manage operations; and companies that make products available on our websites, who may need information about you in order to, for example, provide technical or other support services to you. We require vendors to agree to privacy commitments in order to share information with them.
Legal and regulatory requirements: We may disclose information about you in response to a subpoena, court order, or other governmental request.
To protect rights, property, and others: We may disclose information about you when we believe in good faith that disclosure is reasonably necessary to protect the property or rights of Phoenix, third parties, or the public at large. For example, if we have a good faith belief that there is an imminent danger of death or serious physical injury, we may disclose information related to the emergency without delay.
Business transfers: In connection with any merger, sale of company assets, or acquisition of all or a portion of our business by another company, or in the unlikely event that Phoenix goes out of business or enters bankruptcy, user information would likely be one of the assets that is transferred or acquired by a third party. If any of these events were to happen, this privacy policy would continue to apply to your information and the party receiving your information may continue to use your information, but only consistent with this Privacy Policy.
With your consent: We may share and disclose information with your consent or at your direction. For example, we may share your information with third parties when you authorize us to do so.
Aggregated or de-identified information: We may share information that has been aggregated or de-identified, so that it can no longer reasonably be used to identify you. For instance, we may publish aggregate statistics about the use of our services, or share a hashed version of your email address to facilitate customized ad campaigns on other platforms.
How long we keep information
We generally discard information about you when it's no longer needed for the purposes for which we collect and use it and we're not legally required to keep it. For example, we keep web server logs for as long Google Analytics stores this information by default. We retain the logs for this period of time in order to, among other things, analyze traffic to the Phoenix website and investigate issues if something goes wrong.
If you are a job applicant, we will keep your personal data during the application process, and for a certain period thereafter. To determine that period, we take into account a number of factors, like our legal and regulatory obligations (such as equal opportunity obligations) and whether we may need to retain personal data for internal business purposes like analyzing our applicant pool.
Security
While no website is 100% secure, we work very hard to protect information about you against unauthorized access, use, alteration, or destruction, and take reasonable measures to do so. We monitor our services for potential vulnerabilities and attacks.
Choices
You have several choices available when it comes to information about you:
Limit the information that you provide: If you have an account with us, you can choose not to provide the optional account information, profile information, and transaction and billing information. Please keep in mind that if you do not provide this information, certain features of our services may not be accessible. If you are a job applicant, and you choose not to provide certain data elements to us, we may not be able to proceed with the recruitment process.
Limit access to information on your mobile device: Your mobile device operating system should provide you with the option to discontinue our ability to collect stored information or location information via our mobile apps. If you choose to limit this, you may not be able to use certain features, like geotagging for photographs.
Opt out of marketing communications: You may opt out of receiving promotional communications from us. Just follow the instructions in those communications or let us know. If you opt out of promotional communications, we may still send you other communications, like those about your account and legal notices.
Set your browser to reject cookies: You can usually choose to set your browser to remove or reject browser cookies before using Phoenix's website.
Your rights
If you are located in certain parts of the world, including some US states and countries that fall under the scope of the European General Data Protection Regulation (aka the "GDPR"), you may have certain rights regarding your personal information, like the right to request access to or deletion of your data. If you are located in a country that falls under the scope of the GDPR, data protection laws give you certain rights with respect to your personal data, subject to any exemptions provided by the law, including the rights to:
Request access to your personal data;
Request correction or deletion of your personal data;
Object to our use and processing of your personal data;
Request that we limit our use and processing of your personal data; and
Request portability of your personal data.
You also have the right to make a complaint to a government supervisory authority.
Laws in some US states, including California, Colorado, Connecticut, Utah, and Virginia, require us to provide residents with additional information about the categories of personal information we collect and share, where we get that personal information, and how and why we use it. You'll find that information in this section (if you are a California resident, please note that this is the Notice at Collection we are required to provide you under California law). In the last 12 months, we collected the following categories of personal information, depending on the services used:
Identifiers (like your name, contact information, and device and online identifiers);
Commercial information (your billing information and purchase history, for example);
Characteristics protected by law (for example, you might provide your gender as part of a research survey for us or you may choose to voluntarily disclose your race or veteran status as part of your job application);
Internet or other electronic network activity information (such as your usage of our services as noted by Google Analytics);
Geolocation data (such as your location based on your IP address);
Audio, electronic, visual or similar information (such as your profile picture, if you had reason to collect this as noted above);
Professional or employment-related information (for example, your company and team information, or information you provide in a job application); and
Inferences we make (such as likelihood of retention or attrition).
If you are a job applicant, we may have also collected education information, such as the education you disclose in your job application.
In some US states you have additional rights subject to any exemptions provided by your state's respective law, including the right to:
Request a copy of the specific pieces of information we collect about you and, if you're in California, to know the categories of personal information we collect, the categories of business or commercial purpose for collecting and using it, the categories of sources from which the information came, and the categories of third parties we share it with;
Request deletion of personal information we collect or maintain;
Request correction of personal information we collect or maintain;
Opt out of the sale or sharing of personal information;
Receive a copy of your information in a readily portable format; and
Not receive discriminatory treatment for exercising your rights.
Right to opt out
We never directly sell your personal information in the conventional sense (i.e., for money). We may share your information as necessary with our third-party service providers to provide our services to you. To the extent that we share your information with certain vendors, this can be considered a "sale" or "share" in certain U.S. States, which you may have the right to opt out of.
We do not collect or process your sensitive (and potentially sensitive) personal information except where it is strictly necessary to provide you with our service. We don't knowingly sell or share personal information of those under 16.
Contacting us about these rights
When you contact us about one of your rights under this section, we'll need to verify that you are the right person before we disclose or delete anything. For example, if you are a user, we will need you to contact us from the email address associated with your account.
In some circumstances we may deny your request to exercise one of these rights. For example, if we cannot verify that you are the account owner we may deny your request to access the personal information associated with your account. As another example, if we are legally required to maintain a copy of your personal information we may deny your request to delete your personal information.
In the event that we deny your request, we will communicate this fact to you in writing. You may appeal our decision by responding in writing to our denial email and stating that you would like to appeal. All appeals will be reviewed by an internal expert who was not involved in your original request. In the event that your appeal is also denied this information will be communicated to you in writing. Please note that the appeal process does not apply to job applicants.
If your appeal is denied, in some US states (Colorado, Connecticut, and Virginia) you may refer the denied appeal to the state attorney general if you believe the denial is in conflict with your legal rights. The process for how to do this will be communicated to you in writing at the same time we send you our decision about your appeal.
How to reach us
If you have a question about this privacy policy, or you would like to contact us about any of the rights mentioned above, please contact us through this website or via email.
Updates
This policy was last updated on June 9, 2023.
Most of the images used in this site are CC-0 or CC-BY licensed. A few are licensed for reuse with attribution required. It is impractical to indicate this attribution in header images and elsewhere, so attribution is provided in this section instead.
The following photo is by by Carl Davies, CSIRO, and is licensed under CC-BY 3.0: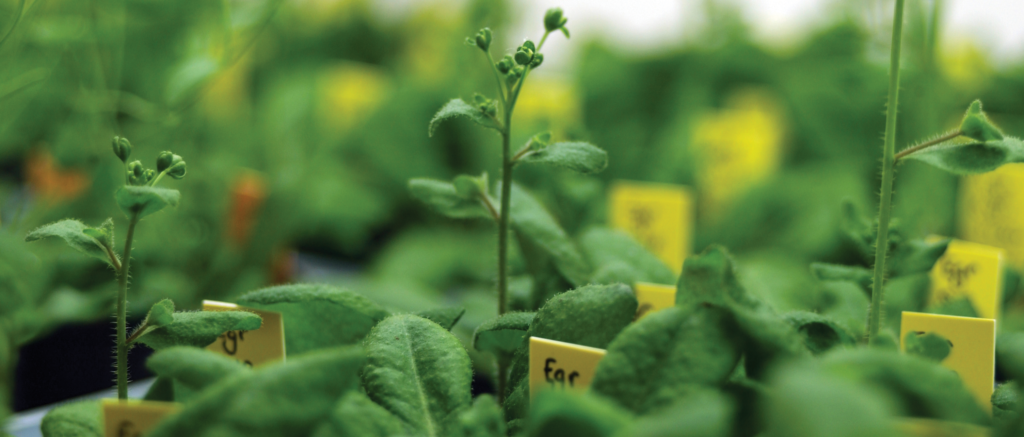 This photo is by Dean Morley, licensed under CC BY-ND 2.0: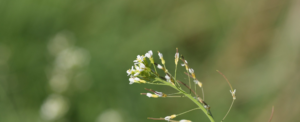 Finally, this image is CC-BY 4.0 licensed but merits a reference since it is from a journal article that may be of interested to our website visitors. The article in question is Cheng, F., Ma, Y., Uzzi, B. et al. 2020. Importance of scientific collaboration in contemporary drug discovery and development: a detailed network analysis. BMC Biol 18, 138. https://doi.org/10.1186/s12915-020-00868-3: